The Huffington Post By Lauren Duca
In light of recent photos of Renee Zellweger, a conversation has begun about plastic surgery. (Zellweger responded to the uproar, telling People magazine, "I'm glad folks think I look different! I'm living a different, happy, more fulfilling life, and I'm thrilled that perhaps it shows.") But whether or not Zellweger had plastic surgery is irrelevant, and the reality — and potential repercussions — of going under the knife is worth exploring in further discussion. We spoke to "The Swan" contestant Lorrie Arias about her experience to get a better handle on the reality of undergoing such extreme physical change. This is her story.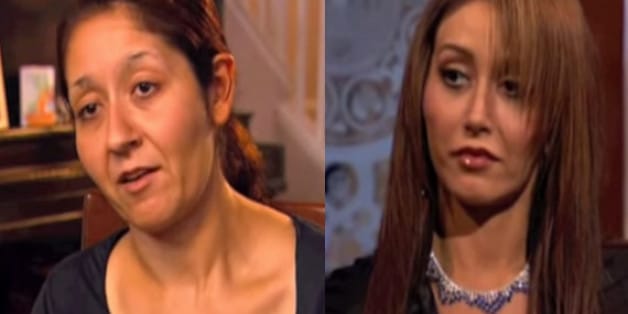 Ten years ago, at age 34, Lorrie Arias underwent approximately $300,000 worth of plastic surgery. In 1995, she lost 150 pounds; in 2002, her husband died; and, in 2004, she became a contestant on "The Swan." The program, which Jennifer L. Pozner called "the most sadistic reality show of the decade" in "Reality Bites Back," took its title and premise from a literary fairy tale, "The Ugly Ducking." Two women deemed to be "ugly" underwent a total transformation at the hands of a panel of specialists, including a plastic surgeon. At the end of each episode, one was eliminated and the other went on to compete in the pageant that ran as the show's finale. It aired for two seasons in 2004, before being canceled in 2005 as a result of low ratings. After losing a significant amount of weight, the then-police department volunteer auditioned for the show in hopes of a tummy tuck. Arias was frustrated that she had worked so hard to get healthy and still had so much extra skin. As a result of her "sad story" the selection committee chose her for the show. Once Arias got to the set of "The Swan," doctors and producers set up a much more intensive transformation than she had expected. Over two and a half months of filming, she had a tummy tuck, buttock lift, inner thigh lift, dual facelift, upper lip lift, upper and lower eye lift, endoscopic brow lift, rhinoplasty, breast augmentation and breast lift — the most procedures of any contestant on the show.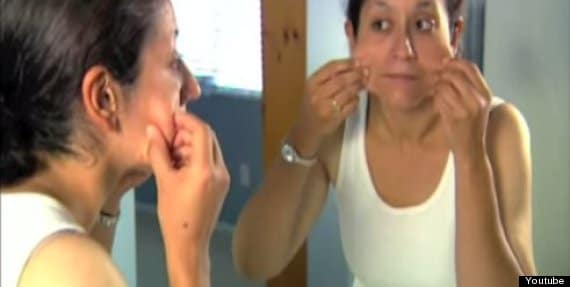 A decade later, she told HuffPost Entertainment she is depressed, bipolar, agoraphobic and believes she continues to suffer from body dysmorphic disorder. She has regained the weight she lost in 1995 and refuses to leave her home, save for trips to see her therapist every few months. There is relatively little research regarding the psychological fall out from plastic surgery, both because extreme alterations are rare and it is not in plastic surgeons' best interest to participate in or fund such studies. Some work has been done on the effect of TV representations on adolescents' body image and the ways in which unrealistic expectations can lead to disappointment following a cosmetic procedure. In terms of diagnoses, the topic most often discussed is body dysmorphic disorder. "That refers to essentially an over-focus on a certain body part as being deformed or problematic, to the point that the person becomes obsessed with it," Dr. Paul Puri, a psychiatrist, said. "Many times an individual believes getting surgery will fix it. In the research and literature, this has not been show to be a solution. It can be a problem with self-esteem, anxiety or other underlying issues, and surgeries don't typically solve those other issues." Of course, sometimes, people get surgery later in life due to social pressures based on standards of beauty and youth. "Those are two largely different reasons as to why people get plastic surgery," Puri clarified. In cases involving dysmorphic disorder, it tends to pre-exist the surgery and then be exacerbated when the results differ from what the person desires. "The case may be that if someone fixes all of their hopes on surgery, it can be extremely disappointing and actually worsen their anxiety if it is not fixed," Puri said.
After appearing as a contestant on "The Swan," Arias faced a lot of negative reactions from those who knew her before the surgery. "You get a lot of crap," she said. Arias felt that some friends and family were "jealous," and others uncertain of who she had become. The latter group included the eldest of her two sons, who said at the time, "she doesn't look that much like my mom anymore." "He has told me that he felt afraid," Arias said. "That makes me feel guilty, because I realize that if the shoe were on the other foot, I would have freaked out too." Perhaps the most unnerving reaction came from Arias herself. The reveal is set up as a surprise for the show's contestants. Arias said she had caught a slight glimpse of her reflection in medical equipment, but all mirrors were covered in the two and a half months she spent undergoing her various surgeries. It was only on stage that Arias was given access to a mirror. She reacted with quiet surprise, only losing it once the cameras turned off. "I was screaming for the executive producer," she said. "I was screaming, 'I want my face back!' That's how freaked out I was. Intelligently, I knew that was impossible. But it was so weird. It was like looking at somebody else, but it was you." That feeling has become less difficult to reconcile over time, but Arias was happier before the show. "I've had self-esteem issues all my life," she said. "But before, I was functional. Then I go and have all this stuff done that people would give their leg for, and I'm confined inside." Immediately following "The Swan," Arias experienced what she calls a boost of confidence. "Going out gave me a little bit of self-esteem," she said. "I liked my chest. My breasts were my badges of self-esteem. I would go out and wear low-cut tank tops and see women hit their husbands for looking at me. That was never the kind of thing I would do before. I would wear normal shirts." Soon, though, those old feelings of insecurity came creeping back. Arias said the symptoms leading up to her current condition began shortly after filming ended, and have only worsened. She raved about her plastic surgeon, Dr. Randal Haworth — "I was blessed to have him" — but blamed the show for not providing adequate therapy to help process such an extreme change. While on "The Swan," Arias did receive psychological care, though those sessions largely focused on loss of her husband. In February of 2013, she spoke to the Post citing a lack of follow-up as the cause for her mental health issues.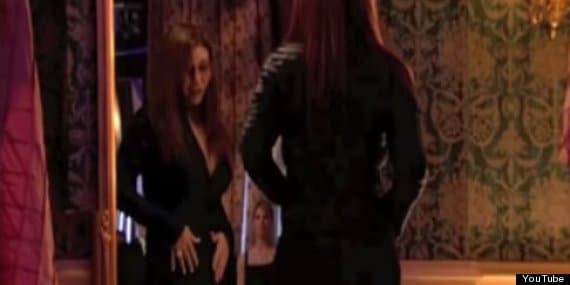 Arias kept the 150 pounds she lost off for nearly 10 years, and shed 10 more for the show. However, after "The Swan," she says, she lost a sense of control over her body. "I started to yo-yo," she said. "I was 155 on 'The Swan,' now I'm sitting here at 248. And I'm miserable." To stop feeling that way, she would consider more surgery. "I would do it in a heart beat. If I had the money, I'd do the weight loss surgery first," she said. "This is going to sound weird, because I've already had so much done. I would have a new breast augmentation. I would have another brow lift. I would have another facelift. I would get more liposuction. I would do all that and my arms." Arias would also be willing to do the show all over. "Crazily enough, I would do it again," she said. "Knowing what I know now, knowing I would gain weight again, and knowing I wouldn't have that other face. At least I could be a big and pretty person. I can't imagine myself any differently." Arias acknowledged that stance might be incomprehensible for someone who hasn't undergone such extreme plastic surgery. Despite wanting more surgery, she is able to recognize that her insecurities are internal. "I thought a tummy tuck would give me all the self-esteem in the world. Of course, it didn't. All I want now is for my story to help others, so they won't think that going under the knife is a cure-all," she said. "For a while it may be, but everything still comes back up." And yet, Arias still believes the upset over female celebrities and plastic surgery comes from an inherent desire all women have to change their appearances. "The uproar every time something like that comes up in the news is personal jealousy," she said. "Most women would like to have something done, but maybe they're afraid or they just can't afford it."
Original Article