Earlier this year, a leading Beverly Hills plastic surgeon declared that Iggy Azalea may have made changes to her facial shape by undergoing a 'chin augmentation' among other procedures. In June, Dr. Randal Haworth, the CEO of DrHaworth.com, told Daily Mail Australia that he believes the rapper could have made further changes to her facial shape. According to Dr. Haworth, who has not treated Iggy himself, the Australian musician appears to have invested in some 'subtle' and 'beautiful' refinements.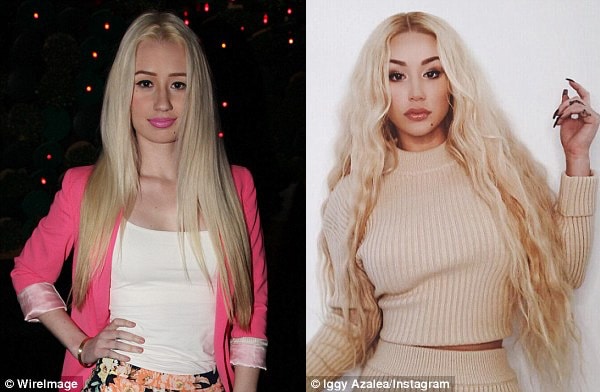 'Iggy is what I would describe as an excellent "canvas" on which a plastic surgeon can reveal his work,' he claimed. 'When done right, results can be sublime and indiscernible to a layman's eye. In the absence of rare complications, less surgical work is needed to create the beautiful, yet subtle, results as exemplified by Ms Azalea – while a less-than-average surgeon could draw unwanted attention to an anatomical "flaw" which only makes things worse.' said Dr Haworth.
In addition to Iggy's rhinoplasty, which 'straightened and narrowed her nose', Dr. Haworth believes she may have undergone 'a chin augmentation as well as mandibular angle enhancement to give her a more refined, "modelesque" jawline'.
'This can be done either with solid silicone implants or off-the-shelf injectable fillers, but either way, her results are spectacularly non-obvious,' he claimed. 'As I say, "Good plastic surgery is invisible."'
Full Article