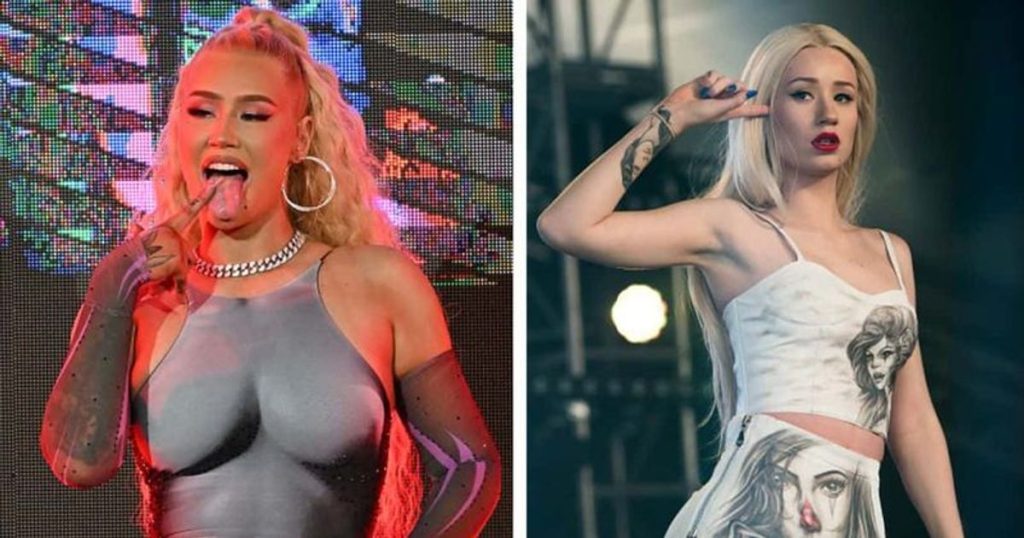 Iggy Azalea, the Australian rapper who has been a prominent figure in the music industry for over a decade, has undergone significant changes in her appearance over the course of her career. She burst onto the music scene with her iconic ice-blonde hair and fair skin, quickly earning her a fan base. However, her facial features and physique have transformed over the years.
According to Beverly Hills plastic surgeon Dr Randal Haworth, Azalea's facial features may have been further altered, other than the rhinoplasty, which 'straightened and narrowed her nose'. He believes she may have opted for a chin augmentation and mandibular angle enhancement to achieve a more defined and sculpted jawline.
In a 2015 interview with Vogue, Azalea confessed to having had a breast enlargement. She has repeatedly denied rumors of butt implants, stating that her butt is real. After Azalea's pregnancy in 2020, there were rumors about her postpartum body. Despite denying any assistance, there was still curiosity surrounding Azalea's rapid return to her recognizable hourglass figure.
Overall, Azalea's appearance has undergone significant changes, with her figure becoming more voluptuous and her facial features becoming more defined and sculpted. Despite these changes, she remains a prominent figure in the music industry, attracting a devoted following of fans with her infectious beats and bold lyrics.
Despite the denial, there was still curiosity surrounding Azalea's rapid return to her recognizable hourglass figure. Some speculated that she may have undergone additional cosmetic procedures, while others believed that her body transformation was due to her rigorous workout routine and diet.
However, it's worth noting that while Azalea's physical appearance has certainly undergone significant changes over the years, her talent as a musician has remained a constant. She continues to release hit singles and collaborate with other artists, earning critical acclaim for her work.
In fact, Azalea has also been recognized for her business acumen, having successfully launched her own makeup line and even created a presence for herself on the subscription-based adult entertainment platform OnlyFans. With her loyal fan base and entrepreneurial spirit, it's clear that Iggy Azalea is much more than just her appearance.
In conclusion, Iggy Azalea's transformation has been a subject of fascination for many fans and critics alike. While her changing appearance has been well-documented, her success in the music industry and her entrepreneurial ventures speak to her talent and business acumen. Ultimately, Azalea's story serves as a reminder that one's appearance should not overshadow their accomplishments and talents.