It would be easy to assume that the changes to Sophie Monk's face over the years were the result of surgical intervention. According to Beverly Hills plastic surgeon Dr. Randal Haworth, she has not actually gone under the knife. 'It is human nature for people to jump to conclusions when a celebrity has even the slightest change in appearance. Suspicions and speculations about plastic surgery run wild and I believe Sophie Monk is among the accused!' the CEO of DrHaworth.com told Daily Mail Australia on Tuesday.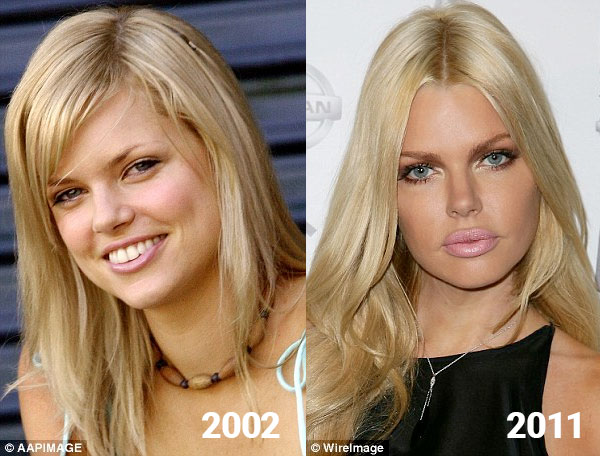 Dr. Haworth stated: 'Though critics have insisted she had a rhinoplasty or brow lift, I believe she may not have had actual surgery at all. Instead, I sense she took full advantage of some non-surgical cosmetic options. For example, the fact that her forehead is smooth and devoid of normal wrinkles while her outside eyebrows are now higher indicates she was treated with Botox. When applied selectively, Botox not only minimizes wrinkles but can also lift certain facial features such as the eyebrow and the corner of the lips.' He also turned his attention to Sophie's plump lips, absence of hollowing under her eyes and prominent cheeks – all signs of non-surgical intervention.
Sophie, who hails from Queensland's Gold Coast, has admitted to having filler to her top lip in the past, following the botched removal of a cyst. 'Half of my lip was removed with the cyst, and I was advised to get filler in my top lip to help balance it out,' she told Who magazine in early 2011.