Hotels Near The Haworth Institute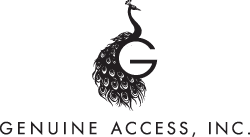 Let us help you make your stay Seemless and Stress-free. Please call our Luxury Travel Concierge for assistance.
Hotels – Great rates offering amenities such as breakfast, spa vouchers, upgrades, early checkin/late check-out.
Flights – Competitive rates on First and Business class flights.
Transportation – Airport transfers, Service to and from Surgery and all others as needed.
Entertainment Needs – Restaurant Reservations and suggestions on great things to do in the area.
Genuine Access, Inc. Phone: 310.883.4000 [email protected] www.Genuineaccess.com