"Everything must be in sync to achieve a balanced whole. This same aesthetic sensibility allows me to excel in every aspect of cosmetic surgery, for both face and body, allowing me to instill my full passion in each procedure I perform."
EDUCATION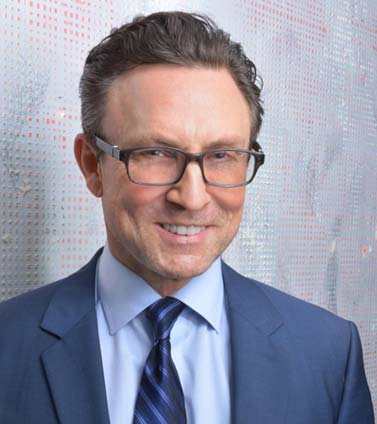 Randal Haworth's early education was at
The King's School
, Canterbury, England, the oldest boarding school in the world. He did his undergraduate work in chemistry and biology, with a minor in art history and
graduated with honors
. In 1988, after graduating with the HIGHEST HONORS (
ALPHA OMEGA ALPHA
) from the
USC School of Medicine
, he completed his five-year
General Surgery residency
at
THE NEW YORK HOSPITAL CORNELL MEDICAL CENTER
in Manhattan in 1993. This comprehensive training included specialized experience at the prestigious
MEMORIAL SLOAN KETTERING CANCER CENTER
in NYC. Returning to the West Coast, he served as
Chief Resident
in Plastic and Reconstructive Surgery at the UCLA Medical Center and gained extensive experience in the sub-specialties of aesthetic, micro, pediatric and hand surgery. During his time at UCLA, Dr. Haworth earned the title of
Plastic Surgical Consultant Of The Year
for 1993-94.
---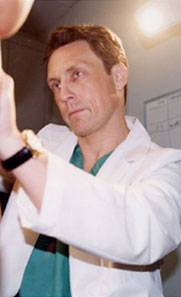 PLASTIC SURGEON
Dr. Randal Haworth, Beverly Hills plastic surgeon board certified by the
American Board of Plastic Surgery
, and a Fellow of the American College of Surgeons, Dr. Haworth is also on staff at Cedars Sinai Medical Center and is a patron and generous contributor to many charities & organizations including the Thalians (President's Club), Sheba Medical Center, Best Buddies, and The Rape Foundation. Since 2005, Dr. Haworth has established himself with an
international practice
, being regularly invited as a guest surgeon in very respected institutions both in Europe and the Middle East. He counts among his specialities both PRIMARY and REVISIONAL RHINOPLASTY (repairing damaged noses stemming from previous surgery), facial rejuvenation and breast surgery. He is recognized for his extraordinary ability to produce
dramatic
and
lasting
change while keeping his results exceedingly
natural
. His surgical philosophy is simple: to achieve the most natural, subtle, and yet effective result, he creates a surgical alchemy by combining well-proven techniques with the latest advances in technology. His keen aesthetic judgment and technical skill ensure that the choice of procedures and their performance are optimized for each patient. Haworth is the recognized worldwide expert in lip reshaping surgery. In addition to his one of a kind
corner
and
lower lip lifts
, he is the originator of the OOS
upper lip lift
. This operation clearly eclipses any "skin only" lip lift in terms of
beauty
, longevity and scarring. Not only is Dr. Haworth invited to lecture on the subject, he has authored chapters in two major
academic textbooks
for plastic surgeons.
"My philosophy is that in plastic surgery there are doctors who have become artists and artists who have become doctors. I count myself among the latter."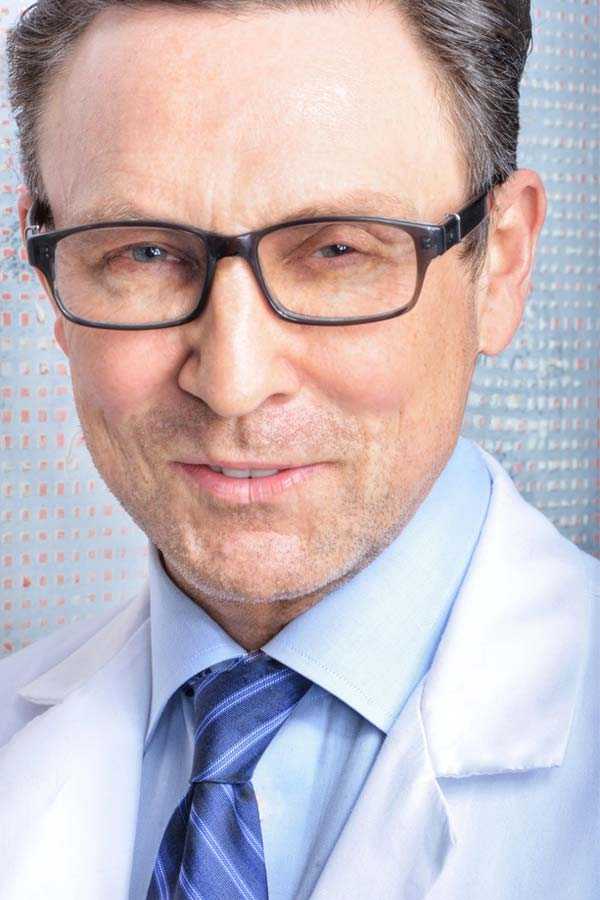 "Since opening my practice in Beverly Hills in 1995, I have striven to deliver the best that plastic surgery can offer."
ART AND SCIENCE
I have always been artistic as far as I can remember, always gravitating towards artistic mediums along with a strong aesthetic appreciation for the world around me. However, I have also always had a curious side and been motivated by science, biology and medicine. When I first realized, at age thirteen, that plastic surgery could be my career I knew I had found my place. Plastic surgery represents the perfect synthesis of art and science, where the left and right sides of my brain could express themselves in harmony.
INDIVIDUALITY COMES FIRST
Plastic Surgery is a combination of technical skill and aesthetic sensibility. Equally as important is an acknowledgement of the patient's individuality, whether it be the physical features themselves or the person's personality or soul. Everything must be in sync to achieve a balanced whole. This same aesthetic sensibility allows me to excel in every aspect of plastic surgery, for both face and body, allowing me to instill my full passion in each procedure I perform. I work hard helping my patients to realize their goals in this most personal endeavor while maintaining respect and confidentiality.
PROGRESS MAKES PERFECT
Since opening my practice in Beverly Hills in 1995 I have striven to deliver the best that plastic surgery can offer. Furthermore, my staff is dedicated to doing the same. I realize that cosmetic surgery is a tool by which people seek to customize their appearance in accordance with their subjective sense of self. As such, it is a tool that should be a reliable one, medically safe and one directed by artistic endeavor and a strong aesthetic integrity. We at The Haworth Institute make this a reality and we do it every day.
PUBLICATIONS
Download copies
of Dr. Haworth's original published article on the Endotine B™ Midface Lift.
Download copies
of Dr. Haworth's original published article on his FATMA technique of permanent and all-natural lip augmentation.
Dr. Randal Haworth has published many articles in plastic and general surgical journals including Plastic and Reconstructive Surgery, Annals of Plastic Surgery, Journal of Trauma and other professional publications in which he details
technical advances
and shares his scientific knowledge. One such article published in Plastic and Reconstructive Surgery, the most prestigious peer review journal in the field, details Dr. Haworth's
innovations
in permanent lip augmentation as well as the F.A.T.M.A. technique that he invented. He is consistently invited as a
lecturer
to other plastic surgeons of his surgical techniques in both national and international meetings. Dr. Haworth has just completed another chapter in a second major textbook for plastic surgeons, both focusing on lip beautification. One details his groundbreaking lip reshaping techniques while the other is a discussion on complications in perioral surgery.
ENTREPRENEUR AND INVENTOR
Dr. Haworth has channeled his creative juices into a number of game-changing and potentially
life-saving
products.
Jaw Thruster™:
Born out of his frustration with how monitored sedation (also known as IV sedation or"twilight sleep") is given in the operating room, he developed and patented the Jaw Thruster™, a game changing
anesthesia device
designed to PROTECT THE AIRWAY of patients. Frequently, surgery has to be interrupted in order for the surgeon or anesthesiologist to perform a "jaw thrust" maneuver. In essence, this involves tilting the patient's head backwards while extending their jaw forward to open the throat and airway for effective air exchange. The Jaw Thruster™ was designed for maximum reliability and ease-of-use and will be available in both a disposable and reusable form. Dr. Haworth envisions the Jaw Thruster™ to become the GOLD STANDARD for airway management for IV anesthesia sedation and indeed, has attracted the attention of Dr. Mahajan, the chairman of anesthesia at UCLA (University of California, Los Angeles) who now sits on the board of the parent company, Medicament, Inc.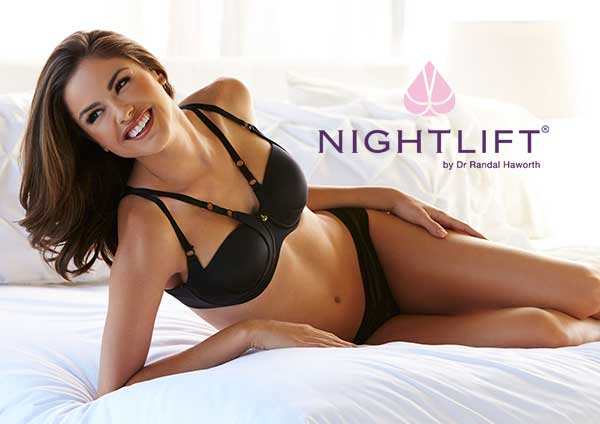 Nightlift®:
After 47 prototypes and two utility patents, Dr. Haworth teamed with one of America's top team of women's foundation-wear technical engineers to develop and perfect NightLift®. It is the world's first intelligent sleep bra and lingerie collection based upon
B.U.S.T.®
(bilateral uplift support technology), a revolutionary new system designed to enhance the AESTHETIC WELLNESS OF YOUR BREASTS in luxurious WIRE-FREE COMFORT. To learn more about this exciting and stylish new product, go to
www.nightlift.com
.
APPEARANCES
Frequently quoted and profiled, the doctor also has a presence in the national and international media with features in magazines such as W, Vogue, GQ, InStyle, Los Angeles Magazine, People, Cosmopolitan and Shape, in addition to newspaper stories in Parade, the New York Times, Wall Street Journal, and the Los Angeles Times. In 1998, Los Angeles magazine nominated him as one of L.A.'s
top 8 plastic surgeons
, while in 2005, LA Confidential magazine named him as one of the 2
best plastic surgeons in Los Angeles
. Furthermore, he was listed twice in W's EXCLUSIVE BLACK BOOK as among the 8
best plastic surgeons in the US
. Dr. Randal Haworth's
television appearances
include Entertainment Tonight, Extra, Larry King Live, Dr Phil Show, Telemundo, The Tyra Banks Show, MSNBC as well as innumerable local and international news features. Most prominently, he was the featured surgeon on Fox Television's international hit show THE SWAN.
THE ART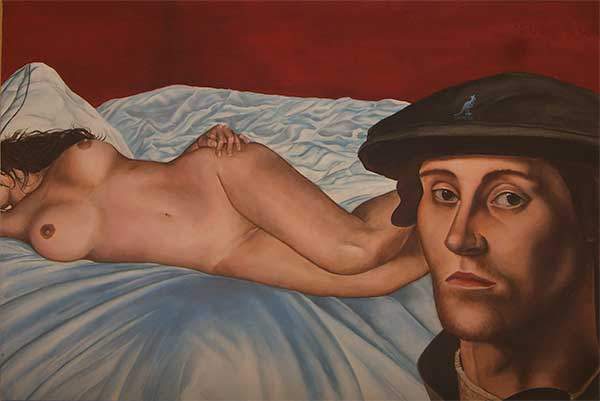 As an accomplished artist who works in multiple media, Dr. Haworth balances his medical practice with the making of art. In 2000, he mounted his
critically acclaimed
solo show "Memories Lost" at the BGH Gallery/Bergamot Station in Santa Monica. The body of work comprised photorealistic graphite drawings of missing children and adults. His last series entitled "Icongraphy" focuses upon modern culture through anachronistic figurative images rendered in acrylic on canvas. A preview of this collection was staged at
The James Gray Gallery
while the official showing will be held at the prestigious
Karen Lynne Gallery
in Beverly Hills. Another engagement was held at the
Caesarea Gallery
in Boca Raton and more recently, in 2010 Haworth contributed 3 pieces to a group show featuring nudes at the
Robert Berman Gallery
. Whether in the surgical arena or the artist's studio, for Randal Haworth it is the harmonic synthesis of the SCIENTIFIC mind, the AESTHETIC eye and the TECHNICAL hand which bring virtue to all of his work.
Browse some of Dr. Haworth's art by visiting his online gallery.