The Ten Eyewitness News reporter and former Bachelorette, Georgia Love, is known for her striking features and glamorous style. But Beverly Hills plastic surgeon Dr. Randal Haworth has claimed that Georgia Love, who once said self-confidence is the key to true beauty, may have had a helping hand with cosmetic treatments.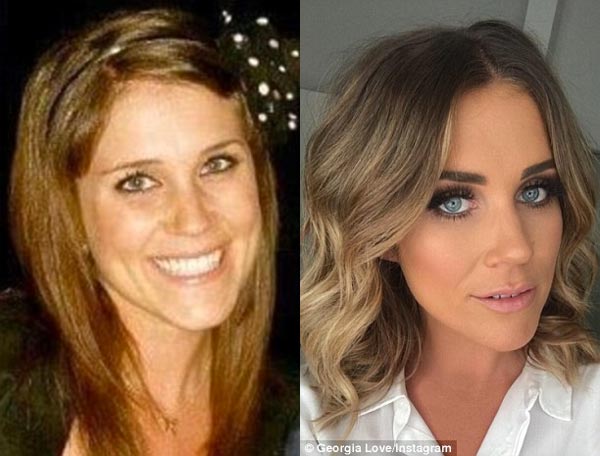 'Based purely on her photographs, I strongly suspect Georgia had a brow lift of some sort, either with Botox or from surgery,'
he said.
'I say this because her eyebrows are not only better shaped with a classical outside arch but also elevated to a pleasing degree. The absence of normal forehead wrinkles and crows feet support Botox treatments.'
Dr Haworth continued:
'Though Georgia always had full, apple cheeks centered around her nose, they now extend outward towards her ear in a classically refined fashion. However, her mid-face below her cheekbones is noticeably slimmer which may be the result of weight loss, removal of her buccal fat pad or simple contouring.'
'I feel she may have had a rhinoplasty because her nasal tip is more refined and her nasal bones narrower,'
he claimed.
Original Article