Blessed with gorgeous looks, Jesinta Franklin (née Campbell) was crowned Miss Universe Australia back in 2010. Dr. Haworth told Daily Mail Australia that he
'strongly suspects'
Jesinta has had a brow lift and that it
'appears as if she has had a rhinoplasty'
in order to enhance her natural beauty. Dr. Haworth observed that Jesinta
'now possesses a near-perfect classical balance of facial features'
and believes a subtle brow lift may be behind the change.
'I strongly suspect that she had a brow lift of some sort, either done with strategic Botox injections or, more likely, with surgery,'
he said.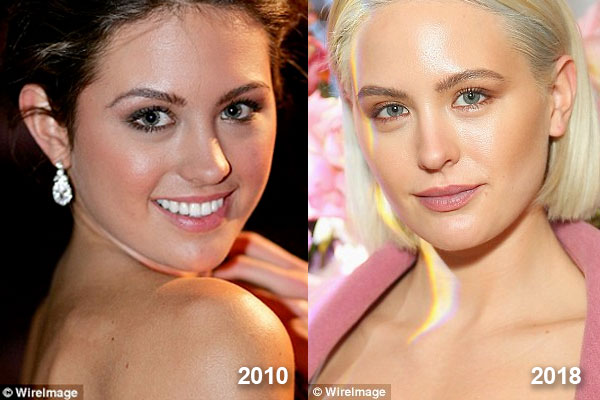 Dr. Haworth believes that from certain angles
'it appears as if Jesinta had a rhinoplasty to define her tip and narrow her nasal bones'
. He explained that, if Jesinta has indeed gone under the knife, the results are striking yet subtle. Daily Mail Australia contacted Jesinta's management for comment, who described the claims as
'ridiculous'
. Jesinta has previously spoken about her decision to have a breast enlargement as a teenager.
'It's a personal choice and completely up to the individual,'
she said at the time.
'When I was young I had a small procedure done to become a 12B.'
Original Article