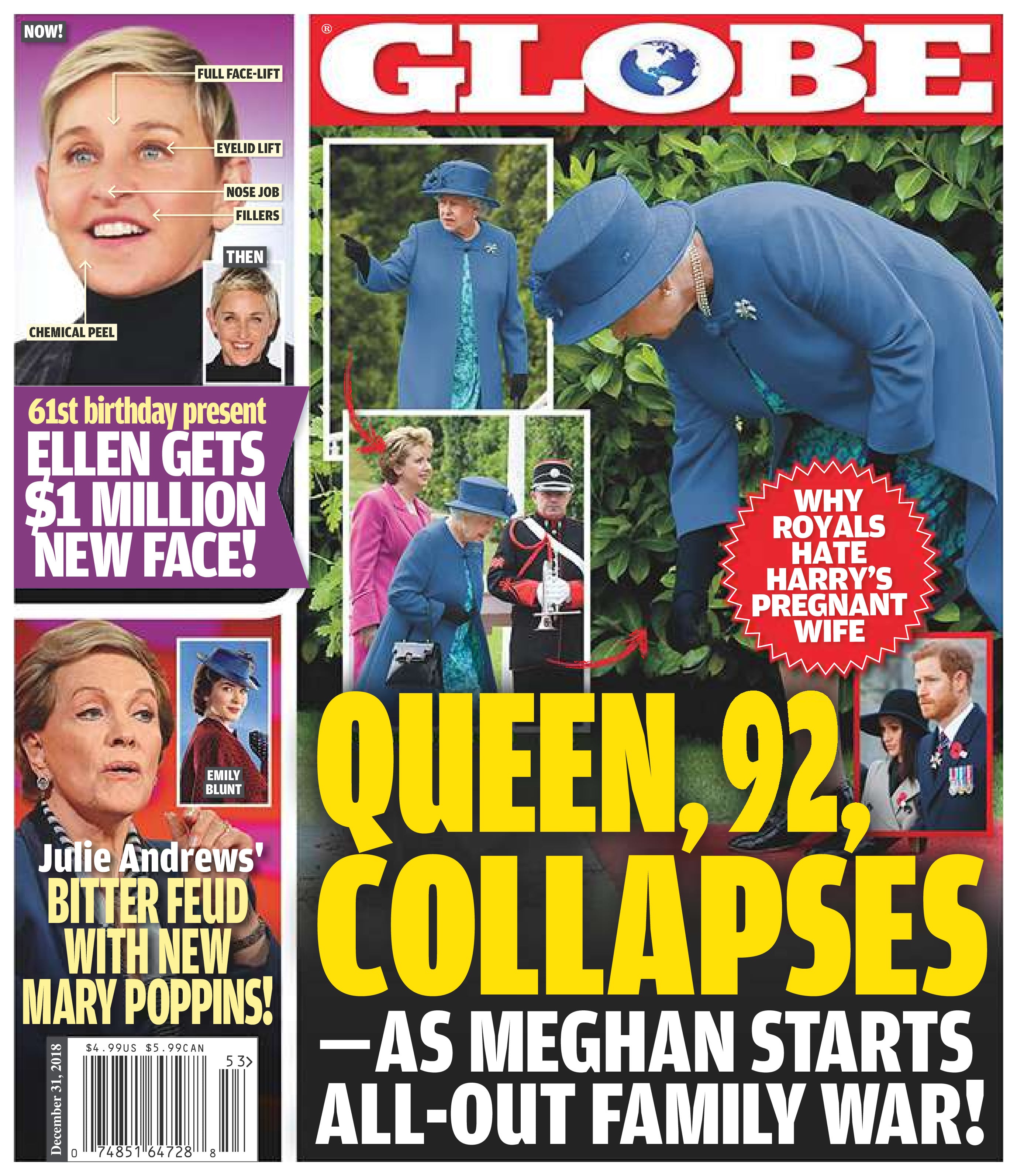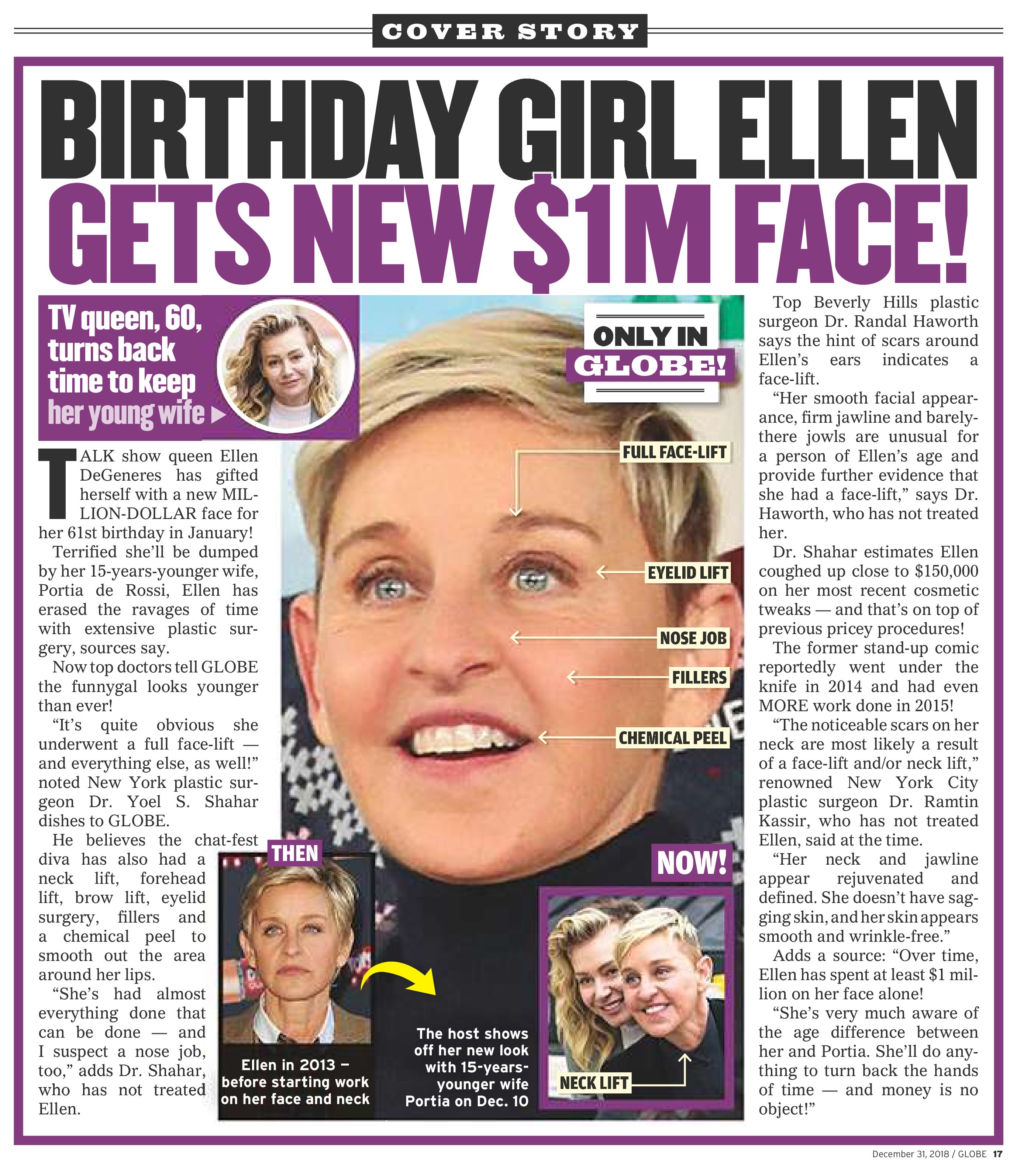 Birthday girl Ellen
Gets new $1m face!
Talk show queen Ellen Degeneres has gifted herself with a new million – dollar face for her 61st birthday in January. Terrified she 'll be dumped by her 15- years – younger wife Portia de Rossi , Ellen has erased the ravages of time with extensive plastic surgery , sources say .
Now top doctors tell Globe the Funny Gal looks younger than ever !
"It's quite obvious she underwent a full face lift ___ and everything else , as well !" noted new York plastic surgeon Dr. Yoel S. Shahar dishes to Globe .
He believes the chat-fest diva has also had a neck lift , forehead lift, brow lift, eyelid surgery, fillers and a chemical peel to smooth out the area around her lips.
" She's had almost everything done that can be done __ and I suspect a nose job, too , " adds Dr. Shahar, who has not treated Ellen .
Top Beverly Hills plastic surgeon Dr. Randal Haworth says the hint of scars around Ellen's ears indicates a face-lift .
" Her smooth facial appearance firm firm jawline and barely there jowls are unusual for a person of Ellen's age and provide further evidence that she had a face-lift " says Dr. Haworth, who has not treated her .
Dr. Shahar estimates Ellen coughed up close to 50000$ on her most recent cosmetic tweaks __ and that's on top of previous pricey procedures !!
The former stand- up comic reportedly went under the knife in 2014 and had even more work done in 2015 !
"The noticeable scars on her neck are most likely a result of a face –lift and / or neck lift "
Renowned New York City plastic surgeon Dr. Ramtin Kassir , who has not treated Ellen , said at the time. " Her neck and jawline appear rejuvenated and defined. She doesn't have sagging skin and her skin appears smooth and wrinkle-free ".
Adds a source: "Over time , Ellen has spent at least 1$ million on her face alone !
" She 's very much aware of the age difference between her and Portia. She'll do anything to turn back the hands of time – and money is no object!"