The small town country girl and former grid girl has made a slow and steady rise over the past eight years to become one of Melbourne's top WAGs. A leading plastic surgeon claims Jessie has 'stayed ahead of the game' by enhancing her features with cosmetic procedures.
Dr. Randal Haworth told Daily Mail Australia he believes Jessie has undergone a breast augmentation, as well using Botox and fillers.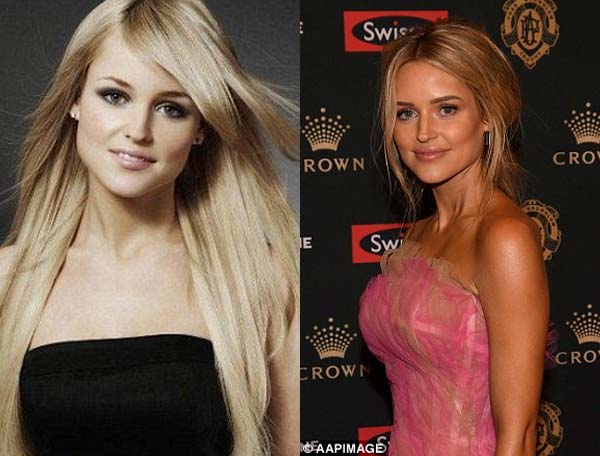 'I am quite confident she has neither changed her nose nor augmented her cheeks or jawline. However, her face does seem more elegantly defined perhaps with the help of a little makeup alongside a loss of 'baby fat',' stated the Beverly Hills surgeon.
Dr. Haworth also recognized that Jessie's eyebrows appeared subtly higher over the years, and her lips, fuller.
'Her eyebrows in certain photographs appear elevated into a more graceful arch which, at her age was most likely attained with Botox,' he declared.
The celebrity surgeon also described: 'A hyaluronic acid filler such as Juvéderm or Restylane was the most likely culprit behind her present pleasingly plump lips. What is more obvious is her augmented bosom. Certain dresses reveal unnaturally round breasts with clearly defined edges. To me, that spells breast augmentation until proven otherwise. Despite this, I feel the size of her breasts do complement the rest of her body,' Dr. Haworth stated.
The plastic surgeon proceeded: 'All in all, I feel Jessie has matured into a young beautiful woman who is obviously comfortable in her own skin.'