Lip lifts for 2014
Patients often asked me what are the differences between a skin-only lip lift and my muscle hemming technique. To put it simply, longevity, scarring and nasal distortion.
Skin Only Lip Lift
Until the late 90's, the only lip lift I knew how to do was the skin only type. I would perform this by excising a certain amount of skin below the nasal base and sewing the lower edge of the excision to the upper edge which happens to be the skin of the nose.  The only thing now supporting this entire weight of the upper lip (which happens to move millions of times a day, eating, kissing, expressing and speaking) is the freshly closed incision at the skin level.  One can imagine that this provides little support for all the action occurring around the upper mouth area.  Consequently, the longevity of the lip lift itself is lessened, the nostrils are more likely to be pulled downwards while the resulting scar is more likely to stretch and thicken.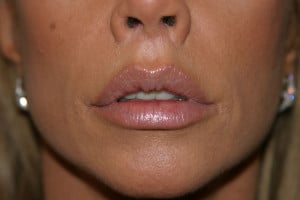 Muscle Hemming Lip Lift
After many years of observing the long-term results of skin-only lip lifts, I developed the muscle hemming technique.  By employing moderate principles of plastic surgery in which nip and tucks (such as a facelift) are improved by lifting and tightening the layers below the skin including muscle I have noted a significant benefit to my lip lifts in terms of scarring, longevity and less nasal distortion.  However, the recovery period was notably increased.  The muscle hemming technique involves placing slowly dissolvable sutures into the muscle layer below the skin and intern suturing that to the periosteum (lining) of the bone deep to the nose itself.  The lip lift is thus a solid one without relying on skin closure to achieve its  superior long-term results while lessening the chance of undesirable scarring and pulling around the nostrils.
Skin Flap Lip Lift
Which brings me to today.  For the last 3 years I have been employing a skin-flap technique which provides all the benefits of the muscle hemming technique but with half the recovery.  Suturing of the muscle is minimized in this technique but none of the longevity and superior scarring is sacrificed. The period of significant distortion and swelling has been halved from 2 weeks to less than 1.  Additionally, the results are "softer" in appearance with minimal to no distortion of the nostril area.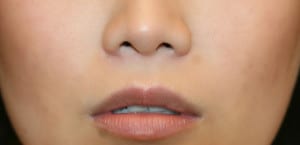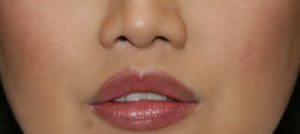 Performing the modern lip lift with minimal-to-no-scarring and achieving a permanent beautiful result is challenging .  It requires attention to minute detail and appreciation of how the oral region plays a central role in facial harmony.  The vast majority of patients are thrilled with the subtle yet powerful results of this operation, but it has taken over 2 decades of  unwavering dedication and imagination to get this far.