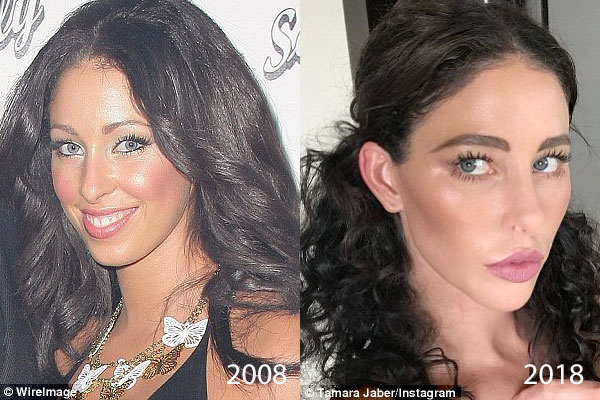 Tamara Jaber, the ex-wife of Kyle Sandilands debuted a dramatic new look during an appearance on The Morning Show last week. She has stayed quiet on the subject of cosmetic procedures. Dr. Haworth, a Beverly Hills plastic surgeon believes her changing look may be the result of a little nip and tuck. Haworth told The Daily Mail
'I believe Miss Jaber has followed what many do when coming to Hollywood in search of change, whether in their personal or professional lives. And that is to seek out the services of a plastic surgeon'
Dr Haworth claimed that Tamara may have had surgery to refine the shape of her nose.
'It does not take a hyperaesthetic specialist such as myself to ascertain she has undergone a rhinoplasty,'
Haworth said. Haworth also claimed that her elevated and refined cheeks, fuller lips and noticeably defined jawline have contributed to her overall facial transformation.
Original Article