The Block winner Elyse Knowles has long been known for her stunning figure. Rumors have been circulating that she has surgically enhanced her physique, with whispers she has previously gone under the knife to increase her bust size. Beverly Hills plastic surgeon Dr. Haworth offered his thoughts on Elyse's appearance. He explained there are several types of surgical breast implants, including
'spotlight'
,
'rejuvenation'
and
'balance'
. Haworth is under the impression Elyse has undergone the latter procedure.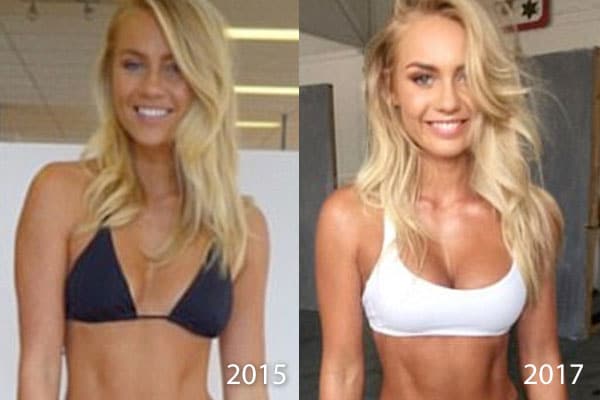 'Balance'
breasts are designed to
'fly under the radar'
, so to speak, leaving little evidence of surgical change. According to Dr. Haworth,
'balance'
breasts are supposed to
'look, feel and behave naturally'
and, as such, this is the surgery most likely chosen by Elyse.
'It is obvious to me that Elyse had this balanced type of breast augmentation which is natural and well proportioned with the rest of her body,'
Haworth claimed.
'This was likely achieved with cohesive silicone gel implants placed under her pectoralis major muscle.'
Original Article