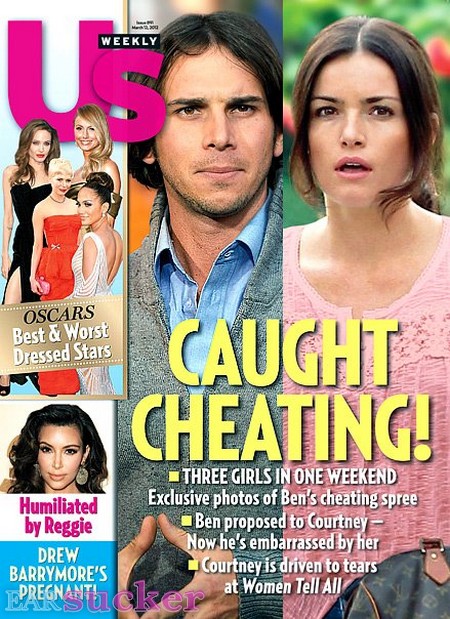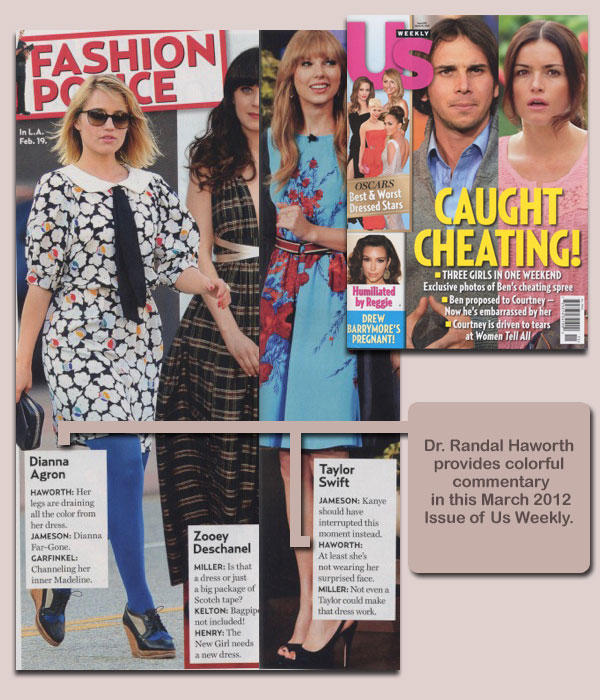 Dr. Randal Haworth provides colorful commentary in this March 2012 Issue of Us Weekly:
Dianna Agron
HAWORTH: Her legs are draining all the color from her dress.
JAMESON: Dianna Far-Gone.
GARFINKEL: Channeling her inner Madeline.
Taylor Swift
JAMESON: Kanye should have interrupted this moment instead.
HAWORTH: At least she's not wearing her surprised face.
MILLER: Not evne a Taylor could make that dress work.