It seems that Australia's brightest stars never seem to age.
And according to Beverly Hills-based cosmetic surgeon Dr Randal Haworth, some of these celebrities may have had a little extra help achieving their youthful looks.
From Sophie Monk's fillers to Ada Nicodemou's 'breast augmentation' and Elle Macpherson's 'subtle rhinoplasty', Dr Haworth pulls no punches when it comes to his professional assessments.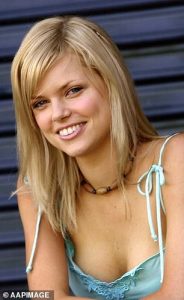 Just fillers! Dr Haworth believes Sophie Monk has not gone under the knife 
per se
, and instead has indulged in non-surgical options such as cheek and lip fillers. Left: in 2002. Right: in 2011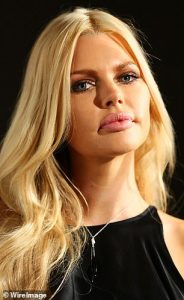 Sophie Monk 
Dr Haworth believes Sophie has not gone under the knife per se, but instead has indulged in some non-surgical options.
'Lips get smaller with age not bigger but Sophie has defied that natural phenomenon, probably with the help of an injectable filler – such as Juvéderm, Restylane or even fat which is permanent,' he said.
'I also believe another filler such as Voluma or Restylane Lyft is responsible for her more sculpted and elevated cheekbones.'
Sophie, who hails from Queensland's Gold Coast, has admitted to having filler to her top lip in the past, following the botched removal of a cyst.
'Half of my lip was removed with the cyst, and I was advised to get filler in my top lip to help balance it out,' she told Who magazine in early 2011.