Erin Molan has stated her nose is 100% natural after claims she 'invested in under the radar' cosmetic work.
Dr Randal Haworth claimed she has possibly undergone a breast augmentation, non-surgical fillers and a potentially 'subtle' rhinoplasty.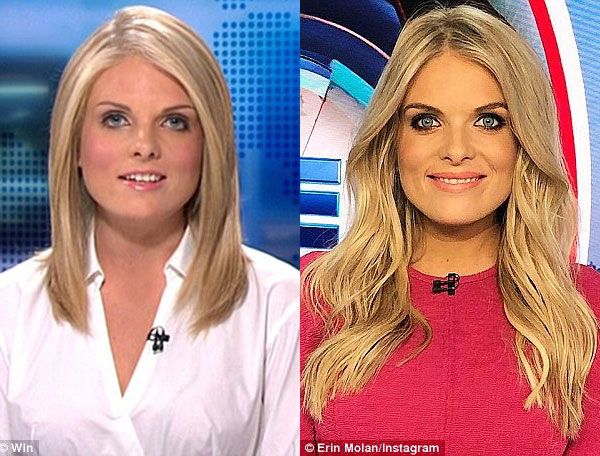 CEO of DrHaworth.com told Daily Mail Australia: 'Erin has opted for a "less is more" approach in regards to maintaining and enhancing her facial appearance. This is often the wisest choice for those who make their living in front of the camera.'
He continued: 'In certain photographs, her nose now appears slimmer even though it still retains her characteristic round tip and overly arched nostrils. A subtle rhinoplasty would have accomplished this. It is also apparent that her lips were likely enhanced with an off-the-shelf injectable filler such as Juvéderm or Restylane lending her a more pleasingly plump pout. However, describing the specifics of her enhancement is more challenging because Erin has adopted a relatively conservative wardrobe when flaunting her physique.'
Further more, Dr Haworth stated the supposed surgical conclusion was 'in proportion to the rest of her body… thus avoiding a potentially jarring transformation'.
Full Article