After inspecting recent photographs of Elle Macpherson, Dr Haworth believes that she may have had a subtle rhinoplasty in her thirties, resulting in 'a squared nasal tip flanked by vertical grooves extending down to her nostril rims'.
He also claims that she may have gone under the needle to enhance her already-striking visage.
However, Elle has long been an advocate of natural beauty, crediting an active lifestyle and a plant-based diet as the secrets behind her age-defying appearance
She told This Morning in June: 'I haven't done any plastic surgery, not that I have any judgement – it just hasn't been my choice. I like a natural looking face.' 
But in 2016, Elle admitted to People magazine that she had experimented with cosmetic procedures to fight wrinkles.
'Of course I think about lines. There have been times in my life when I have tried really hard to get rid of them [such as with fillers], and it doesn't work. So I tend to leave all that alone as much as possible,' she said.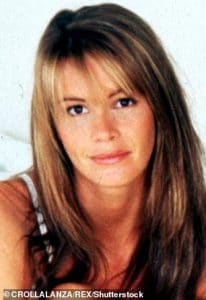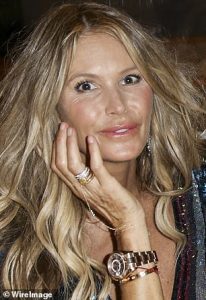 Observations: After inspecting recent photographs of Elle Macpherson, Dr Haworth believes she may have had a subtle rhinoplasty in her thirties, resulting in 'a squared nasal tip flanked by vertical grooves extending down to her nostril rims'. Left: Elle in 2002, and right: in 2018