Kyly Clarke's unexpected physical change has generated a lot of speculation over the past few years. A leading plastic surgeon has declared the 37-year-old's changing looks over the years could be the result of a subtle mixture of DIY 'tricks'.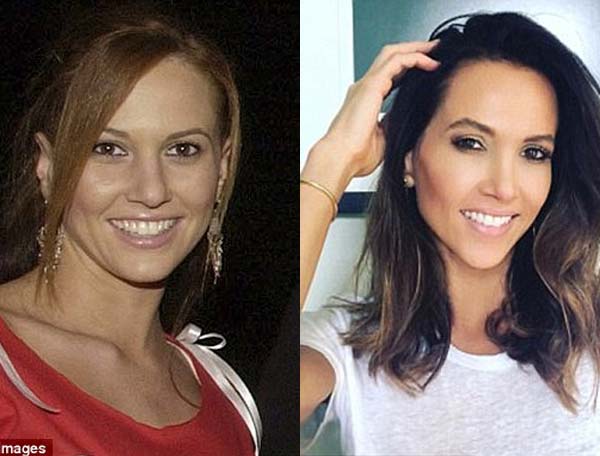 'It is amazing what a different hairstyle, well-contoured makeup and perhaps some "photoshopping" can do to make anyone look like a superstar,'
Dr Randal Haworth told Daily Mail Australia on Tuesday. Despite the fact she's nearing her forties, Dr Haworth recognized how Kyly has undergone a 'startling transformation' in recent years.
'Most people I know would seize the opportunity to look better if given half a chance – and nowadays they can without even stepping foot in a plastic surgeon's office,'
said Dr Haworth.
'Her straight brunette hair contributes a good deal to her change (she was formerly blonde) and perhaps deftly applied makeup.'
Dr Haworth noted that while makeup can certainly help change the appearance of facial features, he assumed Kyly's 'higher hairline gives a subtle clue' that she is taking advantage of a simple 'DIY' beauty hack.
'Sometimes Kyly seems to employ the old trick of pulling your hair tightly back into a ponytail for a quick tightening fix of the eyebrows and upper face,'
he said.
'Even though she looks different, as a hyperaesthetic plastic surgeon, I feel that Kyly looks great.'
Full Article