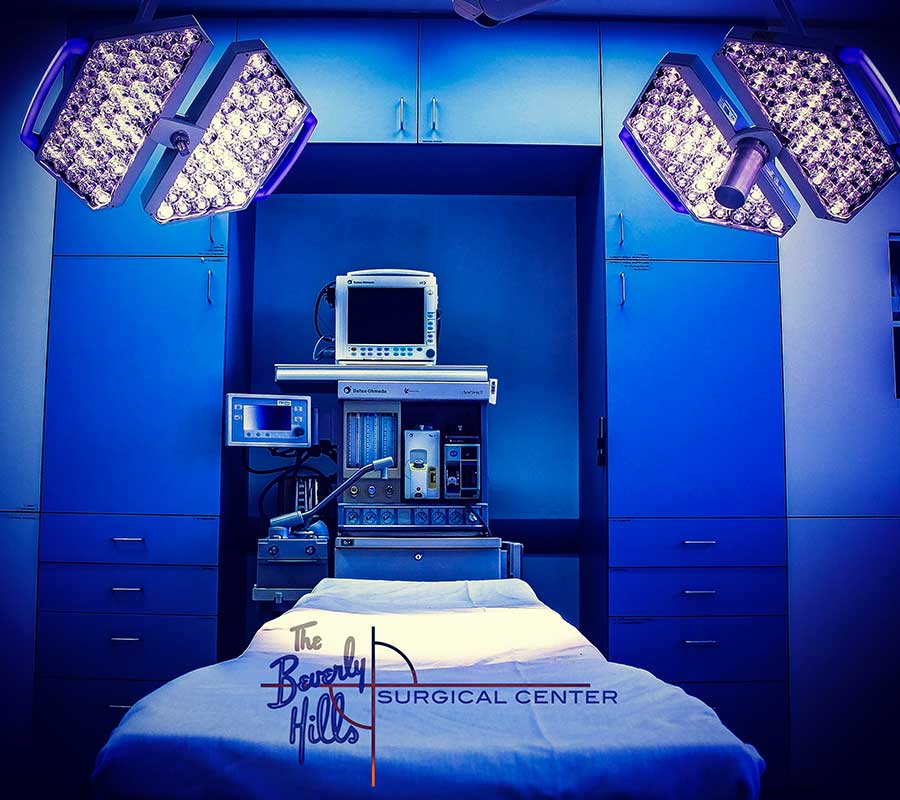 Building the optimal in-office OR
By Lisette Hilton
1. Flow and Freedom of Movement
Beverly Hills-based plastic surgeon, Randal Haworth, M.D., says he needs to be comfortable and free to move in order to perform facial and body plastic surgery.
But space can be somewhat limited in an OR inside a boutique plastic surgery practice, he says.
"… so careful planning of the envisioned flow between patient, surgeon, scrub tech, circulating nurse and anesthesia provider must be done," Dr. Haworth says. "In my case, I had to work with a rectangular operating room, in which case I first had to decide where the anesthesia machine would be situated, since its range of movement would be limited by the oxygen and vacuum hoses tethering it to the ceiling. Consequently, it was important for me to have a 180-degree turning radius for the operating table, so I could position it according to whether I am performing facial or body surgery. Of course, OR lights have to follow suit and must be very mobile and bright. My Trumpf LED [Trumpf Medical] system fits the bill nicely."
2. A Quality Monitor and Sound System
Having a big monitor with a good sound system for music is not only a luxury but a necessity for the modern plastic surgeon. Having the monitor in constant view is a must, according to Dr. Haworth.
3. Intelligently Designed Cabinetry
Proper cabinetry, design to maximize space and efficiency, is essential, according to Dr. Haworth.
"You can never have too many cabinets from the get-go, since these promote organization and obviate the need for vulgar retrofits in the future," he says. "When it comes to designing my clinic or the operating room, I think that creating and maximizing the feeling of unrestricted space is important for both the patient's sense of security and the staffs' sense of clarity."
4. Don't Cut Corners
Don't cut expenses, when it comes to safety, according to Dr. Cohen.
5. Seek Expertise
Dr. Cohen says cosmetic surgeons should tap experts in designing operating rooms.
"Reach out to architects with experience in both the design and credentialing processes," Dr. Cohen says. "Ultimately, certain third-party inspections may be required, and you don't want to be caught off guard."
Dos and Don'ts for the In-office OR
Erin Metelka, an interior designer with Studio Four Design, offers these design dos and don'ts.
OR Dos:
Use a sheet flooring, with heat welded seams and sanitary cove base.
Use bleach cleanable/non-porous products.
Use clean/calming colors.
Provide a variety of adjustable ambient lighting options.
Utilize floor patterns to designate the extents of the sterile zone and care-provider zones.
With the wide variety of procedures that occur in an operating room, often times, the table is moved in order to accommodate the most efficient workflow with the other equipment in the suite. The floor patterns can also be used to dimension the proper location of the table for these various scenarios.
When creating several operating rooms, utilize an identical layout (not mirrored). Often, physicians are moving into adjacent operating rooms for a procedure, while a room is being turned over and sterilized. Having identical layouts increases efficiency and reduces error.
OR Don'ts:
Do not have extraneous items of décor within the suite, such as artwork.
Do not utilize fabric of any kind such as curtains/draperies. If there are windows, create privacy with natural light by using integrated frosted glass. If an upholstery is required for a physician stool or other items, a bleach cleanable vinyl is a suitable alternative, ideally with a Crypton or nano-technology finish applied (these finishes work to prevent moisture penetration to the cushion and function as an antimicrobial).
Do not place any direct down-lighting, with the exception of the surgical boom, directly over the table.
Read the original article here!