Who's Running the Asylum ?
The participants of "Married at First Sight Australia" all have one thing in common-lips preposterously out of proportion with their face. Like a loud out-of-tune instrument in an otherwise beautiful orchestra, these overinflated lips resemble baboon bottoms in heat and do no one any favours.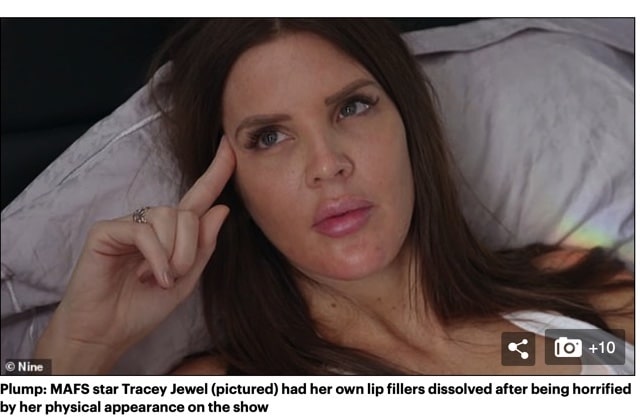 The mistake made by the many so-called practitioners of aesthetic medicine, is to allow their own aesthetic judgment to be hijacked by the social media influencers. This encourages tunnel vision in doctors and nurse injectors alike, focusing only on lip volume and not on shape. Instead of enhancing facial sensuality, overly plumped lips tend to do the opposite and even age the face in a strange way. For example, the exaggerated lips of Jessika Power only serve to distract from her natural beauty while the lips of Martha Kalfatidis just draw attention to her other churlish facial plastic surgery including her rhinoplasty.
THIS IS A CLASSIC CASE WHERE THE INMATES RUN THE ASYLUM
As a renowned lip reshaping expert, I can say it is not just the lips but also the surgically and "filter enhanced" faces and bodies that send a bad message to young people. It breeds insecurity, narcissism, depression and bland conformity whereby everyone starts to look the same.