MASTOPEXY BREAST LIFT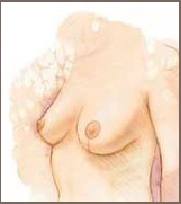 THE GOAL:
To restore a youthful, natural contour to breasts that have lost their shape due to aging, pregnancy, nursing or changes in weight.
Terminology Notes for Breast Lift
Mastopexy is the term for a basic breast lift (that is, without augmentation or reduction) that we perform in one of three ways, each named for their incision pattern. Which the doctor recommends depends on your individual breasts and your goals.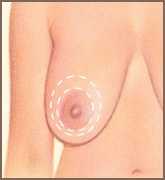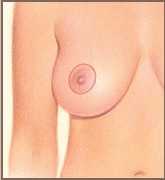 CONCENTRIC MASTOPEXY, also known as the doughnut or Benelli mastopexy, is the least involved and ideal for women with smaller breasts and the least amount of sagging who would like to reduce or reposition their nipples. First, the surgeon makes two concentric circular incisions are around the areola. After removing the doughnut-shaped circle of skin, he replaces the nipple and areola in their desired location, and sutures around the areola to finish.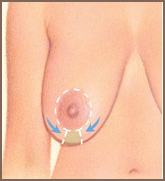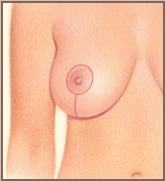 VERTICAL MASTOPEXY for small to medium sized breasts is the most common breast lift we do in our practice because it offers the most powerful correction with the least amount of suturing. The surgeon makes large acorn-shaped incision around the areola that extends below it in a small V. Then, by removing the skin and tissue between the arms of the V and then suturing it closed, he achieves the correction.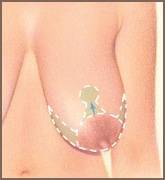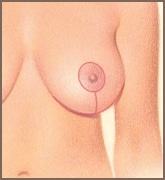 ANCHOR MASTOPEXY is the classic breast lift technique and offers the most power and flexibility for larger or extremely droopy breasts. More involved than the vertical mastopexy, it begins with an anchor-shaped incision around and around the areola. Then, the surgeon removes the section of skin bellow the areola. In closing the incision, both breast tissue and nipple lift to a higher position.
Patients may choose to have a mastopexy in conjuction with other procedures such as liposuction (to eliminate upper back 'bra bulge' or an arm lift (brachioplasty).